Fans can be tough sometimes.  And Steelers fans in particular are a very demanding bunch.  So I wasn't surprised when I started getting messages from Steelers fans complaining about some of their new coaching hires.
"Why did the Steelers hire a coach who got fired by the Buffalo Bills?  The Bills suck!"  That was a pretty typical comment when the Steelers decided to hire Sean Kugler as their new offensive line coach.
"Al Everests coached one of the worst special teams units in the NFL last year!  Why would the Steelers hire him?"  Fans didn't seem to be too happy after the Steelers hired Everest as special teams coordinator.  Everest was fired by the San Francisco 49ers after his special teams unit ranked near the bottom of the NFL in punt coverage and kickoff coverage.
"Why the @#$&%# did the Steelers promote their wide receivers coach to be the new quarterbacks coach??!!  Couldn't they even find a guy who was a quarterbacks coach?"  That was a typical response when the team chose wide receivers coach Randy Fichtner to be their new quarterbacks coach.
My comment would be "Give the guys a chance".  If you stick around long enough, you'll probably eventually get fired in the NFL.  It's just what happens.  Sometimes it's the coach's fault, and sometimes it isn't. 
Remember, Bill Belichick was a failure in Cleveland.  Now he's considered to be a genius.  Brian Billick was hired as the Baltimore Ravens' head coach because he was perceived to be an offensive guru.  Yet throughout his tenure, the Ravens were a defensive team, and the offense was mediocre at best.
Players also play a big role in a coach's success or failure.  What if you were the quarterbacks coach for the Oakland Raiders, and your future was in the hands of JaMarcus Russell?  Prepare to be fired.
Sean Kugler was let go by the Buffalo Bills, but actually the entire staff was let go.  That included Bobby April, who is considered to be one of the best special teams coaches in the NFL.  Kugler is considered to be a capable offensive line coach.  His Bills team gave up a lot of sacks this past season, but that was primarily because they had so many injuries that he had to use a different line-up for almost every game.
Al Everest was fired because he used a reverse on a punt return without getting Head Coach Mike Singletary's approval.  That play resulted in a fumble that contributed to a loss to the Seattle Seahawks.  But prior to last season, Everest's 49ers special teams units have always been excellent in their coverage.  Moreover, he is considered to be a master motivator.  In 2002, when he was with the Arizona Cardinals, Everest was voted NFL Special Teams Coach of the Year when his team had 3 touchdown returns, and 5 blocked kicks.
Fichtner has no NFL experience as a quarterbacks coach, but he has served in that role at the college level.  He was quarterbacks coach at Memphis from 1990 - 93, Arkansas State from 1997 - 2000, and back at Memphis from 2001 - 2006, where he also served as offensive coordinator.
Lets remember that these guys aren't unknowns.  They have experience.  Moreover, Coach Tomlin, Kevin Colbert, and the Rooneys think they are the right men for the job.  So let's give them a chance. 
Besides, can they be any worse than what we had last year?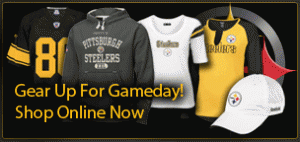 (If you enjoyed this article, please consider leaving a comment below. Also, please subscribe to our blog by pressing the orange button below. You can also follow us on Facebook or Twitter by clicking the doohickies at the bottom of the right column of this page.  Thanks.)

Subscribe in a reader