Tuesday was the deadline for NFL teams to  cut their rosters to 75 players.   In order to get down to 75, the Steelers made several roster changes.  Frankly, most of the names that were released are players that most Steelers fans are unfamiliar with anyway.
The most well known of the players who was cut was veteran linebacker Andre Frazier.  Frazier has been a backup linebacker for the Steelers for many years.  He has primarily played special teams, but he has also played as a backup linebacker as well.
Frazier got hurt this summer and was placed on the injured reserve list.  However, linebacker is going to be one of the hardest positions to make the team at this year.  The Steelers brought back Larry Foote, and then they also drafted 3 rookies who are all challenging the veterans for a roster spots.  So backup linebackers like Andre Frazier and Patrick Bailey were going to have a difficult time remaining with the team unless they had an outstanding training camp and preseason.  Once Frazier got hurt, his chances of remaining with the team went out the window.
The team also cut fullback Dwayne Wright, guard Adrian Jones, linebacker Brandon Renkart, and cornerback David Pittman.
In another move, rookie offensive lineman Chris Scott was placed on the reserve/physically unable to perform list.
This was the easy cut.  None of these players are going to be missed.  The next one is going to be much more difficult.  I am waiting anxiously to see how the linebacker position shakes out.  There are some very difficult decisions that are going to have to be made.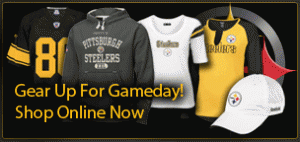 (If you enjoyed this article, please consider leaving a comment by clicking on the square at the top right of this article. Also, please subscribe to our blog by pressing the orange button below. You can also follow us on Twitter by clicking the bird doohicky below. Also consider following us on Facebook. Thanks.)

Subscribe in a reader