It's game day.  The Steelers will face the Cleveland Browns today at 1:00 PM at Heinz Field.
Perhaps it is just my imagination, but there seems to be very little buzz about today's game.  I guess that is an indication of how far the Browns as an organization, and the Steelers-Browns rivalry, have fallen.
I once wrote an article about Steelers vs. Browns day that talked about what a big occasion it is whenever the Steelers play the Browns.  However, those days seem like a distant memory.
These days, the game comes with little excitement, little anticipation, little buzz.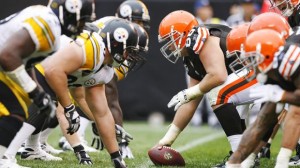 There is obviously great anticipation over the return of Troy Polamalu.  The Steelers defense just hasn't been the same without Troy.  Unfortunately, the team will be playing its first game without defensive end Aaron Smith who will miss the rest of the season with a rotator cuff injury.
Perhaps the most interesting storyline of today's game will be drama in the Steelers' own backfield.  Willie Parker is returning from a turf toe injury.  While he was out, Rashard Mendenhall turned in two very respectable performances.  It will be interesting to see how the team integrates the two into the lineup.  Will Parker start?  Will Mendenhall get the majority of the carries?  That storyline is far more interesting than any pertaining to the Browns.
Let's take a look around the web to see if any other Steelers sites are excited about today's game.  Here are some articles that I thought you might enjoy:
"Know thy enemy: Cleve Brownies" - Nice Pick, Cowher
"Going for the Brownie Dozen" - D.C. Steeler Nation
"Beat the Browns" - Steelergurl
"Who I like; Mendenhall will start" - NFL From the Sidelines
"Cleveland vs Steelers: The weekly matchup" - Pittsburgh Steelers Fanatic
Nice reads, but like I said, there is very little excitement out there over this game. 
Browns QB Derek Anderson completed two passes for 23 yards and 1 interception.  No, you didn't read that wrong.  He only completed 2 passes.  The Browns are obviously not an offensive juggernaut.  So regardless of how we might try to manufacture excitement over this game, it will probably end up being a blowout.
My prediction:  Steelers 31- Browns 6.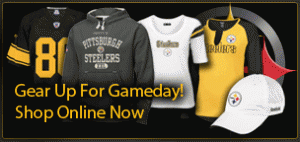 (If you enjoyed this article, please consider leaving a comment below. Also, please subscribe to our blog by pressing the orange button below. You can also follow us on Facebook or Twitter by clicking the doohickies at the bottom of the right column of this page.  Thanks.)

Subscribe in a reader