Well the Steelers beat the Browns (again).  No big surprise there.  Now it's time for this week's haiku contest.
Each week (okay, maybe not EACH week) we hold a haiku contest.  The contest rules are simple.  You must summarize the Steelers-Browns game in a haiku.  A haiku is a form of Japanese poetry that contains only 3 lines. The first line has 5 syllables, the second line has 7 syllables, and the third line has 5 syllables.  Typically, haiku do not rhyme.
Please note, the emphasis is on syllables, not words. Remember 5/7/5.
Last week I did not hold a haiku contest.   However, with the Steelers' impressive win over the Browns, there are lots of storylines to capture in a haiku.  Troy Polamalu's return, Big Ben's big game, 2 hundred yard receivers, fumbles galore, losses by AFC North opponents, and the Steelers tie for 1st place in the AFC North are just a few of the thoughts that I expect to be reflected in this week's entries.
Here is my haiku for this week. 
The return of Troy
400 yards for Big Ben
1st place here we come
Okay readers, your turn.  Lets see who can come up with the best haiku about the Steelers-Browns game.  Are you ready for some haiku?!!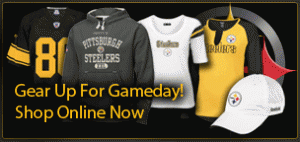 (If you enjoyed this article, please consider leaving a comment below. Also, please subscribe to our blog by pressing the orange button below. You can also follow us on Facebook or Twitter by clicking the doohickies at the bottom of the right column of this page. Thanks.)

Subscribe in a reader