The Pittsburgh Steelers will travel to Tennessee as underdogs this weekend.  Hardly anyone believes the Steelers have a chance of beating the Tennessee Titans.  Particularly not without franchise quarterback Ben Roethlisberger.
To make matters even worse, history is not on the Steelers' side.  They are 0-3 in the last 3 road games against the Titans.  Moreover, they are 1-6 all-time against the Titans in Nashville.  Suffice it to say that LP Field is a tough place for the Steelers to play.
Fortunately, I've never been one to follow the crowd.  I feel confident that the Steelers are going to beat the Titans.  Moreover, they're going to do it in the Titans home stadium.
In order to beat the Titans, the Steelers are going to have to do a few important things:
Stop Chris Johnson - Not many NFL teams have been able to figure out how to do this.  That's why Johnson was able to rush for over 2,000 yards last year.  However, the Steelers are one of the few teams that have been able to contain Johnson.  In his only two games against the Steelers, Johnson was held to 69 yards (2008) and 57 yards (2009).  The Steelers are built to stop the run.  So this should be a great battle of strength against strength.
Force Vince Young to try to win the game with his arm - I know that Vince Young turned around the Titans last year after they got off to an 0-6 start under quarterback Kerry Collins.  However, I'm still not sold on Vince Young.  He seems to find a way to win, but he wins ugly.  He is not a classic drop-back passer who is going to beat you with his arm.  Instead, he beats teams with his legs, and by handing the ball to Chris Johnson.  So the Steelers need to apply pressure to Young, and force him to throw the ball.
Dennis Dixon must complete passes - Just like the Steelers are going to try to force Vince Young to beat them with his arm, the Titans are going to do the exact same thing to Dennis Dixon.  They've watched film of last week's game.  They've seen Dixon throwing the ball at his receivers' feet.  So they will likely stack the line to stop the run, and force Dixon to throw the ball.  When they do, Dixon has got to complete passes.  If he can't make Tennessee respect his arm, it's going to be a long day for the Steelers.
I watched Dennis Dixon throughout training camp, and I know he is capable of completing passes.  He's just got to be confident in his own abilities and unleash the ball.
Last week, I could see that he was thinking too much.  He was too concerned with delivering the ball on the numbers.  It looked like he was throwing darts rather than passing a football.  That's not how I've seen him throw it in the past.  Hopefully he will be more comfortable this week, and he'll deliver the ball the way he is capable of delivering it.
If Dixon passes the ball successfully, the Steelers will win this game.  I'm going to give the young man a vote of confidence and predict that he will do just that.  I anticipate a low-scoring defensive struggle that ends with a Steelers win.  Final score:  Steelers 17, Titans 13.
Injury report
One concern going into the Titans game is injuries.  The Steelers will be without starters at a few key positions.
Casey Hampton - One concern going into the Titans game is injuries.  Casey Hampton is a key component to stopping the run, and he will not be playing due to a hamstring pull.  Fortunately, the Steelers lose very little when backup Chris Hoke replaces Hampton.
Max Starks - The Steelers starting left tackle injured his ankle last week.  In his place, the Steelers will be starting Jonathan Scott.  This will be Scott's first start for the Steelers, so everyone will be watching to see what he's capable of.  Expect the Titans to send a lot of pressure from Scott's side of the line.
Bryant McFadden - McFadden missed practice Thursday due to a groin injury.  Friday's practice will probably determine if McFadden can go this weekend.  If not, William Gay may get the start.  This would not be good new for the Steelers.   If there is one thing that can make Vince Young look like Peyton Manning, it's William Gay.  Yikes!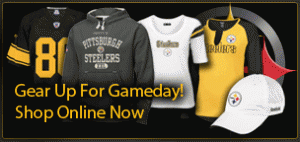 (If you enjoyed this article, please consider leaving a comment by clicking on the square at the top right of this article. Also, please subscribe to our blog by pressing the orange button below. You can also follow us on Twitter by clicking the bird doohicky below. Also consider following us on Facebook. Thanks.)

Subscribe in a reader