Well, the NFL Combine has started, and free agency officially began at midnight on Thursday.  So draft season has officially begun.  It's time to take a look at exactly what the Steelers need, and who is out there to help them meet those needs.
We are going to start out with the Steelers' defensive backs, and work our way through all of the positions on the team.
First up, the safeties.
This past season was one that the Steelers would like to forget.  And the defensive backs would probably like to forget it more than any other group of players.  Oh wait, I forgot about the special teams guys.  Scratch that last comment.
Okay, so BESIDES the special teams players, the defensive backs probably want to forget this past season more than any other group.  I'll talk about the cornerbacks in the next installment in this series, but today, I want to focus on the Safeties.
I hear many fans saying that without Troy Polamalu, the rest of the Steelers defensive backs got exposed as the sub-par players that they really are.  I don't agree with that assessment.
More than any other unit except perhaps the offensive line, the defensive backs live and die as a unit.  When one part is out of whack, the rest of the unit suffers.  This is what happened when Troy Polamalu went down with his injury.
Troy is one of the best safeties in the NFL.  Losing him is not easy to recover from.  Tyrone Carter tries his best, and he is a competent backup, but he is not Troy Polamalu.
All indications are that Troy is recovering nicely from his injury, and will be ready to go next season.  I hope that's true, but the reality is that Troy has missed 30% of the Steelers' games over the past 4 seasons.  2008 was the only season out of the past 4 that Troy was able to play all 16 regular season games.
So while many fans are saying that the Steelers need to draft a safety to replace Ryan Clark, who may leave in free agency, I think they need to draft a safety to backup (and potentially replace) Troy Polamalu.
Don't get me wrong.  If Troy is healthy, then I definitely want him in the Steelers lineup.  But I'm just not sure that it's a safe bet to assume that he will be healthy.  Recent history shows that he won't be healthy 30% of the time.  In 2009 he was unhealthy 70% of the time.
I've had numerous conversations this past year with Steelers fans who disagree with me.  They think that Ryan Clark played terribly this past season, and that the Steelers need to let him walk in free agency.  What they don't understand is that they are wrong.  The Steelers need to be concerned about every safety on their roster EXCEPT for Ryan Clark.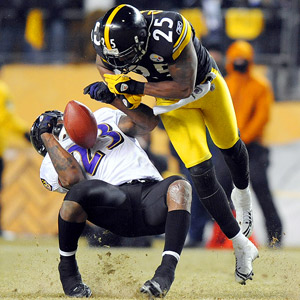 Ryan Clark quietly had the best season of his career in 2009.  He had career highs in tackles and passes defensed.  He also tied his career high in interceptions (but had his highest total as a Steeler).  He was tied for the team lead in interceptions, and was second on the team in total tackles.
So why do so many Steelers fans think that Clark had a terrible season?  Moreover, why are they anxious to see him leave?
Meanwhile, Tyrone Carter will be 34 years old next season.  Carter has been a capable backup, but surely the team could find a younger player to fill the same role.
Ryan Mundy is a young safety, but he has never started a game.  In his two years with the Steelers, he has accumulated 25 tackles and 1 pass defensed.  That's not enough to make me feel confident that he is the safety of the future.
So the only Steelers safety that I feel completely confident in is the one who may be leaving in free agency.
Looking at the available free agents, Ryan Clark is the 2nd best safety available.  Only Darren Sharper is more talented than Clark.  So Clark very likely will receive offers from other teams.
What should the Steelers do?
The Steelers have too much uncertainty at the safety position.  They need to do everything in their power to sign Ryan Clark.  In fact, they should have done so before the free agency period began.
The Steelers never participate in the initial free agency period.  Moreover, they never sign high profile free agents.  So there is little chance that they will pursue Darren Sharper or Antrelle Rolle.  They are the only two free agent safeties who are in Clark's class.  Any other free agent safety will be a step down.
So if the Steelers lose Ryan Clark, they will be left with Troy Polamalu and little else at safety.
This year's draft has quite a few talented safeties that the Steelers could be interested in.
Eric Berry is the best safety in this year's draft.  But he will be gone long before the Steelers' selection comes around.  So there is no need discuss him.
Earl Thomas out of Texas is a very real possibility for the Steelers.  He is a natural free safety, and he has the versatility to play some  cornerback in a pinch.  Thomas would look great in black and gold, and he should be available  at the 18th pick.
Taylor Mays is another name that is often mentioned by Steelers fans as someone that they'd like to see the Steelers select.  I don't agree with that opinion.  Taylor Mays is a freakish athlete.  But he's not a very good safety.  He reminds me a bit of the late Sean Taylor.  Like Sean Taylor, Mays is huge for a safety, and looks more like a small linebacker.  But also like Sean Taylor, Taylor Mays is lacking in his coverage skills.  Moreover, Taylor Mays is a natural strong safety.  That's Troy Polamalu's position.  The Steelers greatest need is for a free safety to fill the void that may be left by Ryan Clark.
In Taylor Mays, the Steelers would get a player who hits like James Harrison, covers like William Gay, and catches the ball like Ike Taylor.  Only one of those three things is good.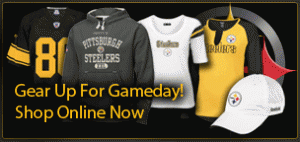 (If you enjoyed this article, please consider leaving a comment below. Also, please subscribe to our blog by pressing the orange button below. You can also follow us on Facebook or Twitter by clicking the doohickies at the bottom of the right column of this page.  Thanks.)

Subscribe in a reader