The Steelers were unusually active early in free agency on Monday.  Ordinarily, the Steelers sit out the first several weeks of free agency, and then after the dust settles, they come in and scoop up a few of the leftovers.
But that was not the Steelers' approach yesterday.  Instead, the team made some early moves that probably surprised most fans.
The most important of those moves was re-signing safety Ryan Clark.  This was a move that I have been calling for, so I was very happy to see it happen.
The team gave Clark a new 4-year, $14 million dollar contract.  Clark had visited with the Miami Dolphins, but after a few days of free agency, I guess his agent determined that the offer that the Steelers had on the table was a fair one.
Even more surprising than the Clark signing was the announcement that the team has reached an agreement with former Steelers receiver and return man Antwaan Randle El.  I certainly didn't see that one coming.
Randle El was the Redskins' second leading receiver last year, but he never lived up to the contract they gave him.  He was one of the best return men in recent Steelers history.  However, with the season that Stefan Logan had, combined with the fact that Joe Burnett and Mike Wallace were both very good return men in college, i never expected to see the team bring him back.
But bring him back they did.  Randle El is scheduled to be in Pittsburgh today to sign what is reported to be a 3-year deal.
In addition to players who have previously worn the black and gold, the Steelers also signed two newcomers.
Tampa Bay Buccaneers safety Will Allen and San Francisco 49ers wide receiver Arnaz Battle were also signed to 3-year contracts on Monday.  Both players will strengthen special teams, as well as add depth at their respective positions.
Apparently, the Steelers still aren't done.  Former Buffalo Bills offensive tackle Jonathan Scott is scheduled to be in Pittsburgh today, and it is believed that he is also prepared to join the Steelers.  If he signs with the Steelers, he will be re-united with Sean Kugler, his position coach from the Buffalo Bills.
As if all of that activity weren't enough, the Steelers have also contacted former Steelers linebacker Larry Foote about rejoining the team.  Foote voluntarily left the team after the 2008 season because he wanted an opportunity to be a starter.  But after playing one year in Detroit, he may be willing to reconsider that stance.
Monday was definitely the single busiest day of free agent signings that I can remember in Steelers history.  And they many not be done yet.  I guess missing the playoffs was the wake up call that the Steelers needed.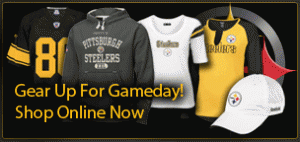 (If you enjoyed this article, please consider leaving a comment below. Also, please subscribe to our blog by pressing the orange button below. You can also follow us on Facebook or Twitter by clicking the doohickies at the bottom of the right column of this page.  Thanks.)

Subscribe in a reader