The Steelers signed nine players to their off-season roster.  Seven of the nine players were expected, since they were on the Steelers' practice squad this past season.
The practice squad members who were signed are RBs Justin Vincent and Isaac Redman, TE Eugene Bright, WR Jason Chery, S Tuff Harris, DT Steve McCLendon and CB Trae Williams.
The team also signed defensive tackle Scott Paxson.  Paxson spent time on the Steelers practice squad and active roster from 2006 - 2008.
Lastly, they signed kicker Piotr Czech.  Czech was at Steelers training camp last year, but lost the competition with Jeff Reed.  Reed is now a free agent.
However, one player who was expected to be re-signed was not.  The Steelers did not sign center A.Q. Shipley.  Shipley is a local kid, who played at Moon High School and Penn State.  The Steelers selected Shipley in the 7th round of the 2009 draft.
With the problems that the Steelers have had with their offensive line, it is surprising to see that they didn't keep one of the young players that they've been developing.  Perhaps this means that the Steelers have determined that Shipley does not have the potential to contribute to the team in the future.
I was at every day of training camp this past season, and I must admit that I can't remember a single play that Shipley impressed me on.  He seemed small and weak compared to the other Steelers offensive linemen.
Coming out of college, many scouts said that Shipley's arms were too short for the NFL.  However, the Steelers felt that his heart and work ethic made him worth giving a shot.
It's not clear where Shipley will end up.  It's still possible that he could end up with the Steelers.  However, I wish him well wherever he may end up.  He was a tough kid from Pittsburgh who made us all proud.  Good luck, A.Q.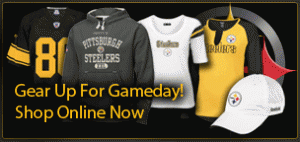 (If you enjoyed this article, please consider leaving a comment below. Also, please subscribe to our blog by pressing the orange button below. You can also follow us on Facebook or Twitter by clicking the doohickies at the bottom of the right column of this page.  Thanks.)

Subscribe in a reader