Yesterday, I announced that Steelers Today was participating in a mock draft among bloggers.  The San Francisco 49ers were on the clock, and my pick was after theirs.  Well, the San Francisco 49ers surprised me and picked Taylor Mays.
Here is a recap of the picks so far.
No Logo Needed's 2010 Mock Draft Among Blogs:

13. San Francisco 49ers:
Niners Nation
C.J. Spiller, RB, Clemson
14. Seattle Sehawks (from Denver Broncos): Dave Krieg's Strike Beard
Charles Brown, OT, USC
15. New York Giants: Ultimate NYG
Sergio Kindle, LB, Texas
16. Tennessee Titans: Music City Miracles
Derrick Morgan, DE, Georgia Tech
17. San Francisco 49ers (from Carolina Panthers): Niners Nation
Taylor Mays, S, USC
I came into this draft hoping to take an offensive tackle.  But with 5 offensive tackles off the board, and the guard that I was also interested in gone as well, I just can't see spending a 1st round pick on the 6th best offensive tackle.  I really like center Maurkice Pouncey out of Florida, but I can't justify taking a center with the 18th pick.  So offensive line will have to wait.
To my great surprise, the top cornerback in the draft is still on the board.  Joe Haden is a very enticing pick, regardless of his 40 time at the Combine.  The Steelers' secondary looked pathetic last season, and the cornerbacks looked more pathetic than the safeties.  Everyone knows that the Steelers' cornerbacks didn't record an interception until the final game of the season.  That's almost unheard of in the NFL.
Most readers who offered suggestions on who I should select were united in their opinion that Joe Haden was the logical pick.  I understand that logic.  I really do.
But the Steelers selected two cornerbacks (Joe Burnett and Keenan Lewis) in the draft last year.  Moreover, there are a lot of talented cornerbacks in this draft, and I am certain that one of them will be available when our second pick comes around.  Kyle Wilson, Perrish Cox, Patrick Robinson, Dominique Franks, Syd'quan Thompson, and even Donovan Warren would all be upgrades over William Gay (Actually, my grandmother would be an upgrade over William Gay).
But there is another player who dropped into the Steelers' lap who I believe will prove to be even more valuable.  The single hardest position to find in the draft is nose tackle.  With more teams converting to the 3-4 defense, nose tackles are going to be even more difficult to draft in the future.  But fate has allowed the best nose tackle in the draft to fall to pick 18.   He can sit and learn behind Casey Hampton without being pressured to have to start right away.  Then he can gradually displace Hampton and become our nose tackle for the next decade.
That was my logic.  Sooooooo………….
With the 18th pick of the 2010 Mock Draft Among Blogs, the Pittsburgh Steelers select:
****Dan Williams, NT, Tennessee****
The Atlanta Falcons and its representative, The Falcoholic, are on the clock.
I know that many of you hate this pick and wanted to see me take Haden.  So let me know what you think.  If you think this was an idiotic pick, tell me why.  But for those of you who have never left a comment here on Steelers Today, we don't allow name-calling.  Only intelligent comments allowed around here.  So pick my logic apart.    But explain WHY you think I should have taken someone else.  Support your argument with sound reasoning.  I'm all ears.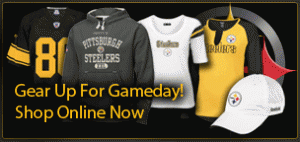 (If you enjoyed this article, please consider leaving a comment below. Also, please subscribe to our blog by pressing the orange button below. You can also follow us on Facebook or Twitter by clicking the doohickies at the bottom of the right column of this page.  Thanks.)

Subscribe in a reader