Thank you, God.  Thank you, God.  Thank you, God.  Thank you, God.  Thank you, God.
Okay, now that I've got that out of the way, let's talk about the Steelers' 37-36 win over the Green Bay Packers.
In a game that unfolded totally differently than most experts predicted, the Steelers kept their playoff hopes alive.  Prior to the game, most experts assumed that a game featuring the Steelers and Packers, two of the best defenses in the NFL, would be a low-scoring defensive struggle.  Instead, it turned out to be a high-scoring offensive shootout.  Who woulda thunk it?
The two teams combined for 973 total yards of offense.  Some "defensive struggle".
Steelers quarterback Ben Roethlisberger had the best game of his career, passing for 503 yards.  He was 29-46 with no interceptions and 3 touchdowns. 
Packers quarterback Aaron Rodgers tried his best to keep pace, finishing with 383 passing yards, 3 touchdowns, and no interceptions.  Rodgers also rushed for a touchdown.
While it was exciting to watch such an offensive shootout, it was a sad day for both defenses.  The Packers surrendered 537 net yards, and the Steelers defense surrendered 436 net yards.  That's not something that either team will be bragging about.
Despite the positive outcome of the game, a few aspects were still a bit troubling.
Firstly, the Steelers' secondary continues to look like a high school junior varsity team.  William Gay was burned repeatedly.  Ryan Clark was beat badly on a touchdown.  Tyrone Carter took his fellow defenders out of a play, thus allowing a Packers' touchdown.  And none of the Steelers secondary looked like they remembered how to tackle.
Secondly, the offense still lacks balance.  The team only ran the ball 19 times.  Meanwhile, they passed the ball 46 times.  Mike Tomlin says that he wants the offense to be balanced.  Well, 19 runs and 46 passes is NOT balanced.
Thirdly, the Steelers had another 4th quarter letdown.  Sure, they walked away with a win, but they allowed the Packers to score 22 points in the 4th quarter.  They had only yielded 14 total point in the first 3 quarters.  So why can't the defense play a consistent 60 minutes?
Finally, Steelers coach Mike Tomlin made one of the most baffling calls that I've ever seen.  After taking a 2 point lead with 4:03 remaining in the game, the Steelers chose to go for an on-sides kick.  Unfortunately, the play failed and the Packers got the ball at the Steelers' 39 yard line.  In less than 2 minutes, the Packers scored a touchdown and took the lead.
Fortunately for the Steelers, Ben Roethlisberger led a textbook 2-minute drill that was culminated by a touchdown pass to Mike Wallace that looked eerily reminiscent of Roethlisberger's game-winning pass to Santonio Holmes in Super Bowl XLIII.
So the Steelers ended their losing streak and kept their playoff hopes alive.
They also got help from several of their AFC rivals who are also fighting for their playoff lives.  Denver, Jacksonville, Miami, and the New York Jets all lost.  Those losses mean that the Steelers are still mathematically in the playoff race.
I think Steeler Nation needs to say one more collective "Thank you, God".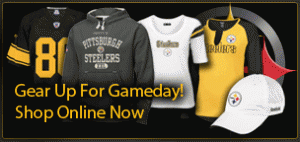 (If you enjoyed this article, please consider leaving a comment below. Also, please subscribe to our blog by pressing the orange button below. You can also follow us on Facebook or Twitter by clicking the doohickies at the bottom of the right column of this page.  Thanks.)

Subscribe in a reader