First I want to thank all of my readers for being patient while I was on hiatus.  Writing this blog takes a lot of time, so I usually take a vacation from the end of the season until the start of the NFL Scouting Combine.  The Combine starts today, so Steelers Today will officially start our 2010 coverage.
The most important news coming out of the Steelers organization is the signing of Casey Hampton.  I was certain the Steelers would use the franchise tag on Hampton.  After all, Hampton will be 33 years old this coming season, and he has struggled with physical conditioning at times.  Because of this, I thought the Steelers would place the franchise tag on Hampton to get one more year out of him.  In the meantime, I thought that they would draft a nose tackle to become Hampton's long-term replacement.
But instead of doing what I anticipated, the Steelers have signed Hampton to a 3-year contract that is worth more than $21 million.   ChaChing!
By signing Hampton, the Steelers were left with the option of using the franchise tag on Ryan Clark or Jeff Reed.  The team chose Jeff Reed.
Reed's agent was probably looking for a huge payday for his client, since the Oakland Raiders reset the price of kickers when they gave Sebastian Janikowski a ridiculous four-year, $16 million contract with $9 million guaranteed.  That's waaaaaaaaaaaay too much to pay a kicker.
By franchising Reed, the Steelers will have to give him a one-year contract at the average of the highest 5 salaries at his position for 2009.  That will be much cheaper than matching the Janikowski dollars that will now become the asking price for decent kickers.
By making Reed the franchise player, the Steelers get a first-refusal right to match any offer sheet given to Reed by another team.  If the Steelers choose not to match the offer, they would receive two first-round draft choices as compensation.
With Hampton and Reed both locked up, Ryan Clark becomes the only veteran free agent still to be signed.  Word is that the Steelers have not even started negotiations with Clark's agent.  This may be an indication that they may be considering taking a safety in this year's draft.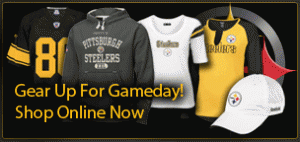 (If you enjoyed this article, please consider leaving a comment below. Also, please subscribe to our blog by pressing the orange button below. You can also follow us on Facebook or Twitter by clicking the doohickies at the bottom of the right column of this page.  Thanks.)

Subscribe in a reader