Several people wrote to me asking why the Steelers released Byron Leftwich last week.  They didn't understand why the Steelers would make a move that might lead to them losing Leftwich permanently.
After reading comments from Steelers fans here, on my Facebook page,  and on Steelers message boards, it became apparent that the confusion is rather widespread.
The source of the confusion was a misplaced belief that another team could claim Leftwich off the waiver wire.  There was never any threat of that.  In order to understand why, you first have to understand the "waiver system" as defined in the NFL Collective Bargaining Agreement.
The Collective Bargaining Agreement basically says that a player who has less than 4 years of service in the NFL is subject to the "waiver system".
The waiver system is the process by which an NFL team releases their claim to a player on their roster.  That player is then made available to the other 31 teams in the league.  Those teams may either file a claim to obtain the player, or waive their right to do so.  Thus the term "waiver".  If the player is claimed by a team, they acquire him under the exact same contract that he had with his previous team.  Thus, there is no need to negotiate a new contract.
If more than one team claims the player, then his rights are granted to the team with the worst record among the teams that are attempting to claim him.
However, if a player has more than 4 years of service in the NFL, he cannot be claimed by another NFL team.  He isn't "waived", he is "released".  No other team has the opportunity to claim him under his existing contract.  Instead,  the player immediately becomes an unrestricted free agent, and he can negotiate a new contract with any team that he pleases.
That was the case with Byron Leftwich.  He has more than 4 years of service in the NFL.  So there was no risk of another team claiming him.  That was the biggest point of confusion that I heard among Steelers fans.  They seemed to believe that the Steelers took an unnecessary risk of losing Leftwich.  This simply wasn't true.  The Steelers effectively took no risk at all.
Leftwich wasn't healthy enough to play during week 2.  He knew that, and the Steelers knew that.  So rather than hold a valuable roster spot for him, the Steelers chose to use it to bring up Steve McLendon, a defensive lineman, from their practice squad.  This proved to be a wise move, as the Steelers suffered injuries and dehydration versus the Tennessee Titans.  They needed the extra defensive lineman.
Because Leftwich was released, he became an unrestricted free agent.  However, Leftwich and the Steelers already had a pre-existing agreement in place that the Steelers would re-sign him on Monday (which they did).  Leftwich wanted to be with the Steelers, and the Steelers wanted Leftwich.  So there was no risk.  Did anyone really think that Leftwich was going to leave the Steelers and sign with the Buffalo Bills?
The Steelers re-signed Leftwich today, and they waived Steve McClendon.  Because he has less than 4 years of NFL experience, McLendon will have to clear waivers.  However, since McLendon is not a high profile player (he was an undrafted free agent out of Troy in 2008), it is unlikely that any other team will claim him.  However, if the Steelers were to waive a player like WR Mike Wallace, he would be claimed by all 31 other NFL teams.  So the Steelers would never take a risk like that.
Hopefully, that helps fans to better understand the waiver system.  Moreover, I hope it helps to explain why the Steelers made a smart move by releasing Byron Leftwich, and not a "stupid" move like many Steelers fans accused them of doing.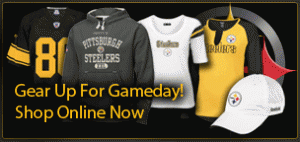 (If you enjoyed this article, please consider leaving a comment by clicking on the square at the top right of this article. Also, please subscribe to our blog by pressing the orange button below. You can also follow us on Twitter by clicking the bird doohicky below. Also consider following us on Facebook. Thanks.)

Subscribe in a reader