There's really only one appropriate way to begin a Pittsburgh Steelers versus Baltimore Ravens game:
Unfortunately, the NFL probably has rules against that.
Anybody who has ever watched a Steelers/Ravens game knows that anytime these two teams get together, we are in for a heavyweight prize fight.  No wimps need apply.
Things will be no different this year when the 3-0 Steelers face the 2-1 Ravens.
Contrary to current trends in the NFL which seem to indicate that offense wins championships (after all, it was Peyton Manning's Colts that faced Drew Brees' Saints in the last Super Bowl), these two teams still do it the old-fashioned way; with defense.
Each time the Steelers and Ravens face one another, it's always a battle to determine which team has the best defense.  This isn't a new trend.  It's been going on for quite some time.  Since 2000, the Steelers have been #1 in the NFL in total defense (280 yards allowed per game), while the Ravens are right behind them at #2 (283.6 YPG).  The Ravens have the league's top scoring defense during that span (17.0 points per game), while the Steelers are #2 at 17.3 points per game.
This year, both teams have a legitimate argument for being crowned top defense.
If you base your ranking on which team has allowed the fewest yards per game, the Ravens are #1 in the NFL.  However, if you base your ranking on which team has allowed the fewest points per game, then the Steelers are #1 in the NFL.
If you look at which team is harder to pass on, then the nod would have to go to Baltimore.  The Ravens have the #1 passing defense in the NFL so far.
If you look at which team is harder to run on, then the Steelers definitely have an advantage.  The Steelers have held three premiere running backs to almost no rushing yards.  Atlanta's Michael Turner rushed for 42 yards, Tennessee's Chris Johnson ran for 34 yards, and Tampa Bay's Cadillac Williams ran for 13 yards.  That's less than 100 COMBINED rushing yards for the 3 star running backs.
Baltimore, on the other hand, hasn't been quite as hard to run on.  Last week some guy named Peyton Hillis (who?) ran for 144 yards against the Ravens.  Or was it 1,044 yards?  I forget.  But I know that Ray Lewis is probably still having nightmares about that game.
Steelers/Ravens games are so defensively oriented that I don't think that fans of either team would be opposed to the idea of letting both defenses take the field simultaneously and just fight until only one team is left standing.
But once again, the NFL probably wouldn't go for that, so the offenses are going to have to take the field as well.
Ravens QB Joe Flacco threw 3 TD passes to WR Anquan Boldin last week against the Cleveland Browns.  Not to be outdone, Steelers 4th string QB Charlie Batch also threw 3 touchdown passes; 2 to Mike Wallace, and 1 to Hines Ward.    Obviously, we don't expect Batch to do this every week, but all he has to do is be successful enough in the passing game to keep Baltimore's defense honest so they can't stack the line to stop Rashard Mendenhall.
Mendenhall is having a breakout season this year.  He rushed for 143 yards last week against Tampa Bay, and he has accumulated 332 rushing yards in the Steelers first 3 games.
Charlie Batch should prove to be the key to a Steelers' victory.  If he can mix it up and show the Ravens early on that he is a passing threat, the Steelers will win this game.
I expect Charlie to do exactly that.  I predict that the Steelers will beat the Ravens 21-10, and Big Ben is going to find himself returning to a team with a 4-0 record.  Who woulda thunk it?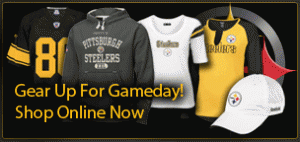 (If you enjoyed this article, please consider leaving a comment by clicking on the square at the top right of this article. Also, please subscribe to our blog by pressing the orange button below. You can also follow us on Twitter by clicking the bird doohicky below. Also consider following us on Facebook. Thanks.)

Subscribe in a reader