The Steelers defense has not played up to the standard that they set last year.  They have allowed opponents to make 4th quarter comebacks, and have not been the dominant unit that they were last year.
Much of the problems has been due to injury.  Lawrence Timmons started the season with an ankle injury.  Then Troy Polamalu went down with a knee injury.  And finally, Aaron Smith was lost for the season due to a shoulder injury.
But lost in the rash of injuries and defensive letdowns has been the extremely consistent play of Steelers linebacker James Harrison.
Because of his consistency, Harrison has been named AFC defensive player of the month for the month of October.
Harrison is second in the NFL in sacks with 8.  He trails only the surprising Elvis Dumervil of the Denver Broncos.  He also leads the NFL in forced fumbles, a category he also led the NFL in last season.
With 8 sacks already, Harrison is on a pace to break the Steelers single season sack record.  The record is 16 sacks, and was set by Harrison in 2008.
Frankly, I was surprised to hear of Harrison's award.  Harrison has not seemed to be the dominant force that we grew accustomed to watching last year.  While he has been very consistent, Harrison has not had any of the completely dominant games that we saw from him so often last year.
He is still being held on almost every play, and referees continue to disregard the obvious holds.
With that in mind, I strongly believe that Harrison's best play is still ahead of him.  That should be a welcome thought to Steelers fans, and a nightmare for the rest of the NFL.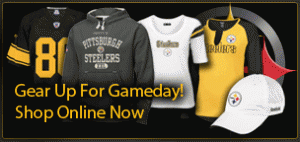 (If you enjoyed this article, please consider leaving a comment below. Also, please subscribe to our blog by pressing the orange button below. You can also follow us on Facebook or Twitter by clicking the doohickies at the bottom of the right column of this page.  Thanks.)

Subscribe in a reader