July 24, 2009
By John DeWald and Donald Starver
Training camp is now less than 2 weeks away, so it is time to take a look at what we are likely to see in Latrobe.
The Steelers will bring 82 players into training camp.  Those players will compete for spots on the final 53-man roster.
In this series, we are going to look at each each position and evaluate who is likely to make the roster.  We will start with the defensive line.
In his first year as head coach, Mike Tomlin carried 6 defensive linemen on the team's roster, 2 nose tackles and 4 defensive ends.  Last year they increased it to 7 defensive linemen (2 nose tackles and 5 defensive ends).  If we assume that Tomlin and defensive coordinator Dick LeBeau will remain true to history, then the Steelers will probably carry 6-7 defensive linemen on this year's 53-man roster.
Orpheus Roye has retired, so that opens up one spot on the roster.  However, the Steelers brought in Ziggy Hood and Ra'Shon Harris through the draft, and Steve McLendon through free agency.  They also have Scott Paxson and Jordan Reffett from the practice squad.  That means there are 11 players vying for 6-7 roster openings.
Let's  start with the most important position on a 3-4 defensive line, the nose tackle.
Casey Hampton - "Big Snack" is the incumbent at nose tackle, and he will be the starter at the position this year.  Even if he comes to training camp weighing 6,000 pounds, Hampton is the starter.
This is a contract year for Hampton, and after being out of shape at the beginning of training camp last year, he is reportedly training harder this off-season.
I have read comments on various Steelers message boards claiming that Hampton is too old, too out of shape, too unmotivated, etc.  This is pure nonsense.  Hampton is still one of the best in the NFL at what he does.  Moreover, the Steelers did not draft a nose tackle, nor did they sign one as a free agent.  Hampton is a lock.  Count on it.
Chris Hoke - Hoke has been Casey Hampton's backup for the past 5 years.  He filled in admirably when Hampton was lost for the season in 2004.  Moreover, the Steelers didn't miss a beat anytime he came in for Hampton last year.  Hoke lacks the size and strength of Casey Hampton, but he makes up for it with pure tenacity.  Hoke is guaranteed to be the backup nose tackle this season.
Scott Paxson - Paxson is listed as a nose tackle, despite being smaller than most of the Steelers' defensive ends.  After signing as an undrafted free agent 3 years ago, Paxson spent his first 2 years and part of last year on the practice squad.  He has used up his practice squad eligibility, so for him it is 53-man roster or bust.  Sorry Scott.  It's been nice knowing you, but your days as a Steeler are likely over.
Moving to the defensive end position, first up is……..
Aaron Smith - Smith may be the most under-appreciated (outside of Pittsburgh) defensive lineman in the NFL.  Smith may be the best DE in Steelers history.  That is saying a lot.  Smith is 33, and he's signed through 2011.  Unless he breaks both legs, his spot on the 53 man roster is assured.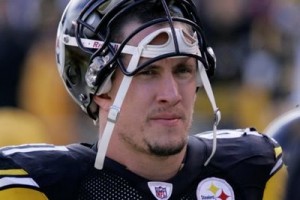 Brett Keisel - Keisel is also in a contract year.  He has made no secret of the fact that he would like an extension, and that he wants to end his career as a Steeler.  As the incumbent starter, Keisel's roster spot is safe.
Evander (Ziggy) Hood - The Steelers didn't draft the DT out of Missouri in the 1st round in order to place him on the practice squad.  To quote Kevin Colbert "He's a special guy, he really is….He was somebody we felt good about from the first time we scouted him.  There's so many superlatives about this kid.  We're excited to get him".  Not only will Hood make the roster, he will also see playing time (though not as a starter) in his rookie year.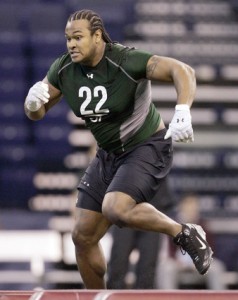 With Hampton, Hoke, Smith, Keisel, and Hood pretty much guaranteed roster postitions, and Scott Paxson almost guaranteed to be released, that leaves 5 players vying for the remaining 1-2 roster spots.
Nick Eason - A career backup, Eason signed as a free agent 2 years ago.  While not spectacular, Eason was solid in his play last season.  He is only 29, but his play has not been strong enough to lock in a roster spot.  He is going to have to have a good training camp to hold off the competition.
Travis Kirschke - Kirschke will be 35 years old this season.  In NFL terms, he may as well be a brontosaurus.  However, he filled in quite well for Brett Keisel last season, registering 46 tackles and 2 sacks.  He may not be as fast as he was 10 years ago, but Kirschke knows Dick LeBeau's defense, and that is a big advantage.  Despite his age, I am betting that Kirschke holds off the young guys and makes the team.
Steve McLendon - Signed as an undrafted free agent from Troy, McLendon is a long shot to make the team.  His small school background, combined with the fact that he is the smallest of all of the Steelers' defensive linemen, gives McLendon a small chance of making the team.  Enjoy your time in training camp, Steve.   You won't be on the roster in September.
Jordan Reffett - Reffett signed as an undrafted free agent last year and spent time on the practice squad.  Reffett still has practice squad eligibility, so that is his most likely home.
Ra'Shon Harris - Drafted in the 6th round out of Oregon, Harris has good physical tools, but he was inconsistent in college.  The Steelers essentially took a 6th round flyer on him to see if there was enough talent there to mold into a good lineman.
So there you have it.  We believe that Casey Hampton, Chris Hoke, Aaron Smith, Brett Keisel, Ziggy Hood, and Travis Kirschke are going to make the 53 man roster.  If the Steelers keep 6 defensive linemen like they did in 2007, then that will be it.  If they keep 7 like they did in 2008, then Harris, Reffett, McLendon, Paxson, and Eason will battle for the final roster spot.
So readers, what do you think?  Do you agree with our analysis?  Can Travis Kirschke hold onto a roster spot despite his age?  Who will snag the 7th roster spot if the Steelers decide to keep seven defensive linemen?  We want to hear from you.
To read part 2 of this series, click here.
(If you enjoyed this article, please consider leaving a comment below. Also, please subscribe to our blog by pressing the orange button below. Thanks.)

Subscribe in a reader