Today the Steelers announced that they have promoted running back Isaac Redman from the practice squad.
The Steelers are seeking to bolster their struggling running game.   The Steelers have not been able to generate an adequate rushing game, and starting running back Willie Parker is suffering from turf toe and will probably not play on Sunday.  Rashard Mendenhall will probably get the start on Sunday, but Mendenhall was benched last week due to having a bad week of practice and not knowing his playbook.
Redman was the Steelers' leading rusher during the preseason.  He gained the nickname "Redzone Redman" because he of his ability to find the endzone in short yardage situations.  Many Steelers fans were surprised when Frank Summers was named to the final 53-man roster rather than Redman.
Summers was recently placed on injured reserve when he suffered a mysterious injury.  He was replaced by former Steelers running back Carey Davis.
The Steelers made room for Redman by releasing veteran defensive end Nick Eason.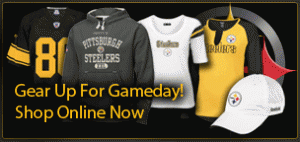 (If you enjoyed this article, please consider leaving a comment below. Also, please subscribe to our blog by pressing the orange button below. You can also follow us on Facebook or Twitter by clicking the doohickies at the bottom of the right column of this page.  Thanks.)

Subscribe in a reader