This is Part 2 of our 9-part Super Bowl XLV Preview series.
To read the other parts of this series, click the appropriate link below:
Part 1:  Super Bowl XLV Preview -  Team overviews
Part 2:  Super Bowl XLV Preview - The quarterbacks
Part 3:  Super Bowl XLV Preview - The Offensive Lines
Part 4:  Super Bowl XLV Preview - The Receivers
Part 5:  Super Bowl XLV Preview - The Running Backs
Part 6:  Super Bowl XLV Preview - The Defensive Lines
Part 7:  Super Bowl XLV Preview - The Linebackers
Part 8:  Super Bowl XLV Preview - The Defensive Backs
Part 9:  Super Bowl XLV Preview - Putting it all together
Today we're going to be evaluating the two quarterbacks who will be participating in Super Bowl XLV; Ben Roethlisberger & Aaron Rodgers.
Aaron Rodgers and Ben Roethlisberger are two quarterbacks who present very similar challenges for their opposition.  Both can kill you with their arms, and both have to be contained because they're dangerous when they get outside of the pocket.  Yet, when you look at the specifics of how they get it done, the two quarterbacks are very different.
Aaron Rodgers is more of a prototype quarterback.  He has a perfect throwing motion, and he is one of the most accurate passers in the NFL.  If you wanted to film a "how-to" video for quarterbacks, Aaron Rodgers would likely be the guy that you'd get to star in the video.  He hasn't accomplished as much in the league as some quarterbacks have, but it's not because he lacks the required skills.
Rodgers had the 3rd highest quarterback rating in the NFL in 2010, trailing only Tom Brady and Philip Rivers.  He threw for 3,922 yards and 28 touchdowns.
The Packers rely on Aaron Rodgers far more than the Steelers rely on Big Ben.  This is primarily because the Packers don't  have a rushing attack that is of any significance. The Packers were 24th in the NFL in rushing, and they just barely reached 100 total rushing yards per game.  They had only 3 runs during the regular season that exceeded 20 yards.  By contrast, the Steelers had 16 runs of 20 yards or more in the regular season.
Because the Packers are so dependent on Aaron Rodgers, their fate is completely tied to his.  Rodgers missed two games late in the year due to injury, and the Packers lost both of them.
In addition to his laser-like passes, Aaron Rodgers is also a legitimate running threat.  In fact, he may be the best running quarterback in the NFL who is not named Michael Vick.  Rodgers ran for 356 yards on 64 carries in 2010.  Ben Roethlisberger is also know for being a threat with his legs, but he uses his legs primarily to extend the play.  He doesn't tend to run for yardage the way Rodgers does.  To illustrate this fact, Roethlisberger only had 176 yards on 34 attempts in 2010.  That's about half of Aaron Rodgers' numbers.
Unlike Rodgers, Big Ben isn't a prototype quarterback.  He doesn't have perfect throwing form, and he isn't nearly as accurate as Aaron Rodgers.  Roethlisberger's primary asset is his size and his will to win.  Those aren't standard attributes that most people look for in a quarterback, but they serve Ben well.
Most quarterback coaches would chastise Big Ben for his unwillingness to throw the ball away and avoid a sack.  They'd also try to break him of his habit of holding onto the ball too long to extend the play.  But Steelers fans know that some of Ben's best plays come when he is running around playing "sandlot football".  While it's unorthodox, it's effective nonetheless.
Ben's other great strength is his size.  There's a reason they call him "Big Ben".  Until you actually stand next to him, you don't quite realize just how big he is.  Ben is HUGE.  Just watch him standing next to some of his teammates.  He's much bigger than linebackers like James Farrior, Lawrence Timmons, or James Harrison.  His bio lists him as 6'5″ and 241 pounds, but I'm sure that's inaccurate.  I'd estimate that he weighs somewhere between 250-255 lbs.  So sending a 5'9″, 190 pound cornerback on a blitz might not be the best strategy to stop him.
Bart Scott, the former Baltimore Raven and current New York Jet, said that tackling Ben is "like trying to tackle a polar bear".  It's hard to prepare for him, because most teams don't have a quarterback on their roster who's big enough to imitate him in practice.
Despite Ben's unorthodox approach to the quarterback position, he is absolutely clutch.  When the Steelers need him to make a big play, he does.  Just ask the Arizona Cardinals.  Or the Baltimore Ravens.  Or the New York Jets.
Ben doesn't play in a system that allows him to pass for 4,000 yards per year like Tom Brady, Peyton Manning, Philip Rivers and Drew Brees do.  So he'll never get the accolades that those guys do.  But when it's all said and done, Ben may end up having more Super Bowl rings than any of them.
Super Bowl XLV promises to be a great game.  The two teams match up well against one another.  And the most interesting match-up of them all may be Aaron Rodgers vs. Ben Roethlisberger.  This one should be a battle for the ages.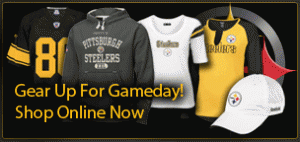 (If you enjoyed this article, please consider leaving a comment by clicking on the square at the top right of this article. Also, please subscribe to our blog by pressing the orange button below. You can also follow us on Twitter by clicking the bird doohicky below. Also consider following us on Facebook. Thanks.)

Subscribe in a reader