This is Part 4 of our 9-part Super Bowl XLV Preview series.  In this installment, we're going to take a look at the receivers on both teams.
To read the other parts of this series, click the appropriate link below:
Part 1:  Super Bowl XLV Preview -  Team overviews
Part 2:  Super Bowl XLV Preview - The quarterbacks
Part 3:  Super Bowl XLV Preview - The Offensive Lines
Part 4:  Super Bowl XLV Preview - The Receivers
Part 5:  Super Bowl XLV Preview - The Running Backs
Part 6:  Super Bowl XLV Preview - The Defensive Lines
Part 7:  Super Bowl XLV Preview - The Linebackers
Part 8:  Super Bowl XLV Preview - The Defensive Backs
Part 9:  Super Bowl XLV Preview - Putting it all together
As Super Bowl XLV approaches, everyone is going to be talking about how good the two quarterbacks are in this game.  And they're right.  Ben Roethlisberger and Aaron Rodgers are both outstanding quarterbacks.  But even the best quarterbacks can't shine without quality receivers to catch their passes.  And these teams have some talented receivers.
Both teams have a speedy wide receiver who has emerged as the team's top receiving weapon.  For the Green Bay Packers, that receiver is Greg Jennings.  The 5th year pro is one of the deadliest long-ball threats in the NFL.  From 2007 - 2009, Jennings had more catches of 40 yards or more than any other receiver in the NFL.  His 16.6 yards per catch average in 2010 is 9th in the NFL among players with 30 catches or more.
As impressive as Jennings achievements are, the Steelers' Mike Wallace's 21.0 yards per catch in 2010 is even more impressive.  Wallace's 10 catches of 40 yards or more led the NFL.  Greg Jennings was 5th with 6 catches of 40+ yards.  As fast as Greg Jennings is, Mike Wallace is even faster.  He will challenge the Packers' defensive backs even more than Jennings will challenge the Steelers'.
Another similarity between the two teams is that both teams feature the organization's all-time leading receiver on the current roster.  For the Packers, that player is Donald Driver, and for the Steelers it's Hines Ward.  Both players are highly respected among their teammates, and both can still catch the ball.  But neither is as productive as they once were, and each is nearing the end of their careers.
The Steelers have two young receivers, Emmanuel Sanders and Antonio Brown, who have both played a significant role for the Steelers in the playoffs.  They provide Ben Roethlisber with enough quality receivers that it allows the Steelers to use 4-receiver or even 5-receiver sets.
The Packers are deep at wide receiver.  James Jones can be a feast or famine receiver, and Jordy Nelson is much the same.  Jones had 5o catches this year for 679 yards.  However, I'm sure that Packers fans wish that he were more sure-handed.  Nelson had 45 catches, but he hasn't emerged as the threat that many thought he would be when he came out of Kansas State.  Unfortunately, the Steelers' cornerbacks are probably their weakest unit, so they may make Jones and Nelson look like Jerry Rice and Terrell Owens.
The Steelers have a decided edge at tight end.  Heath Miller is among the best tight ends in the NFL.  Moreover, he is a dual threat.  He is an excellent blocker, and he has great hands.  Ben Roethlisberger doesn't throw to him often, but when he does, good things usually happen.
The Packers will start rookie Andrew Quarless at tight end.  Some Steelers fans may be familiar with Quarless, since he played his college ball at Penn State.  Quarless holds the Penn State record for most receptions by a tight end in a single season and for a career.   Jermichael Finley started the season at tight end for the Packers, and he was Aaron Rodgers' favorite target.  But he suffered an injury and is currently on IR.  So the Packers will have to rely on a rookie tight end who only started 3 games during the regular season.
Ordinarily, it would seem like the Steelers have a huge advantage at the receiver positions.  However, because of the Packers' strength at defensive back relative to the Steelers, it may actually give the advantage to the Packers.
Aaron Rodgers doesn't have much of a running game to rely on.  Moreover, running against the Steelers' defense is going to be almost impossible.  So if the Packers are to have any hope of winning the Super Bowl, their receivers are going to have to win it for them.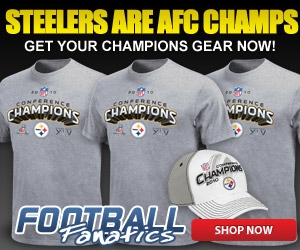 (If you enjoyed this article, please consider leaving a comment by clicking on the square at the top right of this article. Also, please subscribe to our blog by pressing the orange button below. You can also follow us on Twitter by clicking the bird doohicky below. Also consider following us on Facebook. Thanks.)

Subscribe in a reader