With Steelers training camp less than a week away, many Steelers fans are anxious to see if Bryant McFadden will beat out William Gay for the starting left cornerback position.
Okay, that's probably an understatement.  The reality is that most Steelers fans are PRAYING that McFadden will beat out Gay for the starting spot.  Fans remember McFadden, and they feel confident that he will do a much better job than Gay did last year.
Personally, I don't think it's possible to do a worse job than Gay did last season.  However, I think fans are missing the mark if they believe that the Steelers have a two-horse race on their hands this summer at training camp.
Sure, McFadden and Gay are the Steelers' most experienced cornerbacks, outside of Ike Taylor whose starting position is basically assured.  However, Gay and McFadden are not the only players with a chance of emerging as starters this season.
William Gay shared snaps with McFadden in 2008, and then took over the starting position in 2009 after McFadden signed with the Arizona Cardinals.  Gay struggled as a starter.  He was often out of position, and he seemed to have difficulty covering his man (regardless of who he was covering).  He didn't make a single interception during the entire season.  In fact, none of the Steelers' cornerbacks recorded an interception until the final game of the season in 2009.  Gay did have 10 passes defensed, but that number is not particularly impressive considering how opposing quarterbacks seemed to go at him at least 20 times per game.
While some believe that McFadden is the answer, I'm not sure that's the case.  Remember that back in 2008, the reason that McFadden and Gay split playing time was that McFadden was better against the run, but Gay was thought to have better coverage skills.  Like Gay, McFadden also had no interceptions last year despite starting all 16 games for the Cardinals.  In fact, he only has 7 interceptions in his five years in the NFL.  By comparison, cornerbacks Asante Samuel (PHI) and Charles Woodson (GB) each recorded 9 interceptions last season.  McFadden also recorded fewer tackles than Gay last season (69 versus 78).  So I wouldn't be so quick to anoint McFadden as the starter.
In 2009, the Steelers selected Keenan Lewis in the 3rd round of the NFL Draft.  Lewis was injured most of last season, so fans never really got to see what he could do.  But there was a reason the team took him so early in the draft.  He is long and rangy, and his size will remind fans of Ike Taylor.  Lewis is taller than either McFadden or Gay.  He is also almost 20 lbs. heavier than either of them.  Despite not getting to play last year, he has had a full year to digest Dick LeBeau's defensive scheme.  That experience should serve him well in training camp this year.
The Steelers also took another cornerback in the 2009 NFL Draft.  Joe Burnett was selected in the 5th round out of Central Florida.  Burnett was taken primarily for his All-American status as a kick/punt returner.  Stefan Logan seems to have won the primary returner spot for the Steelers, but Burnett still has a chance to win a spot as a cornerback.  Most fans probably remember Burnett most for dropping an easy, potentially game-winning, interception against the Oakland Raiders last year.  It is probably not fair that that is the play that most fans remember Burnett by.  He was actually quite a playmaker in college.  He set the record for career interceptions at Central Florida.  While he is a bit under-sized, I won't be surprised to see Burnett show a lot more during training camp than we saw from him last year.  He's a better athlete than William Gay, and with a year of experience under his belt, he should be ready to compete with Gay and McFadden for playing time.
Crezdon Butler was drafted in the 5th round of this year's NFL Draft, and expectations for him are high.  Like Keenan Lewis, Butler is a tall cornerback.  Butler has very good speed and athleticism.  However, in college he relied too much on his athleticism and did not develop good technique.  Like Keenan Lewis and Joe Burnett before him, I think that Butler is going to spend his rookie season simply learning the Steelers' defense.
Despite not having a great season last year, I believe that Ike Taylor's position is secure.  He is the Steelers' best cornerback, and he usually defends the opposing team's best receiver.   I believe that last season was an anomaly for Taylor, and that this year he will return to being the same "cover corner" with hands of stone that he has always been.  The one thing worth noting is that this is the final season of Taylor's contract, and the Steelers have not offered him an extension.
The Steelers did sign former Baltimore Ravens CB David Pittman during the off-season.  Pittman has spent his career as a journeyman, and has never made an impact in the league.  I doubt he will make the Steelers' roster.
Of all of the position battles that will take place during training camp, cornerback is the one that I am most interested in.  It is the position that looked the weakest last year for the Steelers.
The question that the Steelers will have to answer is "do they have a strong group of cornerbacks who simply looked bad due to Troy Polamalu's absence, or do they have a weak group of cornerbacks who were exposed by Polamalu's absence?"  One way or another, that question is going to be answered this season.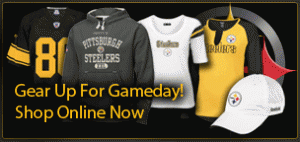 (If you enjoyed this article, please consider leaving a comment below. Also, please subscribe to our blog by pressing the orange button below. You can also follow us on Facebook or Twitter by clicking the doohickies at the bottom of the right column of this page.  Thanks.)

Subscribe in a reader