Today, the Steelers travel to Ford Field in Detroit Michigan for a home game against the Detroit Lions.  That's right, I said a home game.  Steeler Nation always travels well, but with Detroit being within easy driving distance from Pittsburgh, I expect to see a sea of black and gold in the audience today, making it feel like a home game for the Steelers.
Those who make the trip are likely to see a good show by the Steelers who are favored in today's game.
Here is a look at some of the key match-ups that may determine the outcome of the game.
Ike Taylor vs. Calvin Johnson
This is the most obvious, and perhaps the most interesting match-up of the game.  Calvin Johnson is the Lions' best player.  He is one of the most dangerous wide receivers in the NFL.  However, the Steelers' Ike Taylor is one of the best cornerbacks in the NFL.  Taylor relishes the opportunity to face the league's best receiver.  He has been anxiously awaiting this opportunity to go against Johnson.
Calvin Johnson's size and speed gives him an advantage over most cornerbacks in the NFL.  Ike Taylor is not one of them.  Advantage - Neither.
LB LaMarr Woodley vs. RT Gosder Cherilus
By now, everyone knows that LaMarr Woodley has no sacks this season.  I'm sure that this doesn't sit well with Woodley.  He would probably love to change this statistic right here in Michigan, where he starred in college at the University of Michigan.
The job of stopping Woodley falls to Lions right tackle Gosder Cherilus.  Personally, I don't think Woodley will be sack-less after today.  Advantage - Steelers.
Dick LeBeau vs. Larry Foote
Many sportswriters have made former Steeler Larry Foote's presence on the Lions a storyline for this game.  They say that Foote has probably shared all of the Steelers defensive signals and tendencies with his new Lions teammates.  If that is the case, it will be up to Steelers defensive coordinator Dick LeBeau to change things up a bit to compensate for anything that Foote may have shared.
Dick LeBeau is such a brilliant strategist that I don't think that anything that Larry Foote may have shared will have any impact on the game.  Advantage - Steelers.
Rashard Mendenhall vs. Willie Parker
Perhaps the most exciting match-up of the game will be an internal struggle.
After last week's 165 yard outburst, many Steelers fans were ready to hand Rashard Mendenhall the starting role.  Of course, that was a silly notion.  You don't replace a multi-time Pro Bowl player with an unproven upstart after only one good game.  This is even more true when the young upstart has also has a history of fumbling the ball.
Willie Parker is still injured, so Mendenhall will get his second consecutive start.  Should Rashard Mendenhall have another 100+ yard performance, and run hard between the tackles like he did last week, then the conversation will gain legitimacy.  It will still be too soon to anoint Mendenhall as the next great Steelers running back, but the conversation will definitely become much more interesting.  Advantage - We shall see.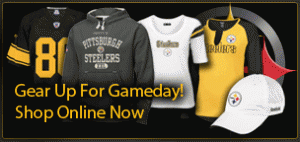 (If you enjoyed this article, please consider leaving a comment below. Also, please subscribe to our blog by pressing the orange button below. You can also follow us on Facebook or Twitter by clicking the doohickies at the bottom of the right column of this page.  Thanks.)

Subscribe in a reader