October 10, 2009
By Donald Starver
I know that I should be happy that the Steelers defeated the Detroit Lions  28-20 today, yet I feel strangely unfulfilled. 
Many fans have already written to remind me that a win is a win, and that I should be satisfied.  But I'm not satisfied.  Perhaps I'm ungrateful.  Perhaps I'm too demanding.  But I'm not satisfied at all.
I am happy that the Steelers are finally above .500.  I really am.  But I'm not happy with how they did it.  After all, these were the world champion Pittsburgh Steelers facing one of the worst teams in the NFL.  The Lions went 0-16 last season.  So could you blame me for desiring a blowout?  Reigning champs should beat reigning chumps…..Soundly.
So why did the Lions score first?   And why did the Lions run for more yards than the Steelers?  Why did the Lions also pass for more yards than the Steelers?  Why did the Lions have more first downs than the Steelers?  Why did the Lions have a greater time of possession than the Steelers?  And why did the Lions outscore the Steelers in the 4th quarter?
I don't mean to sound ungrateful.  I really don't.  But these are questions that have to be asked.
To be fair, there were some bright spots in the Steelers' win.  James Harrison accumulated 3 sacks and a forced fumble.  William Gay and LaMarr Woodley each racked up 1.5 sacks.  Rashard Mendenhall rushed for 77 yards on 15 carries.  Heath Miller scored another touchdown.  Hines Ward and Mike Wallace also caught TD passes.  And of course Big Ben passed for 277 yards and 3 touchdowns.
But even with all of those positives, there were still things that left me baffled.  For example, why did the Steelers seem to stop going to Rashard Mendenhall in the 2nd half?  Mendenhall started off on fire and rushed for 65 yards in the 1st half.  But offensive coordinator Bruce Arians seemed to forget about him as Mendenhall only got 6 carries and 12 yards in the entire 2nd half.  Note to Bruce Arians:  When a running back is averaging over 5 yards per carry, GIVE HIM THE BALL!!!!!! 
Also, why did the Steelers throw the ball to Limas Sweed on their very first offensive series?  As might be expected, Sweed dropped an easy pass.  Fortunately, the Steelers learned from their mistake and didn't throw to Sweed again for the rest of the game.  Frankly, I was under the impression that Mike Tomlin had Sweed chained up in the basement of the Steelers' practice facility.  Who let him out?
Perhaps most disappointing was the Steelers' defense.  The " D" made Lions quarterback Daunte Culpepper look like Peyton Manning.  Culpepper shreaded our defense.  He also rushed for 44 yards.  Culpepper, who was only playing due to an injury to starter Matthew Stafford, did all of that without star wide receiver Calvin Johnson who left early in the game with an injury.
So perhaps you now understand why this game left me feeling a little unfulfilled.  Sure, it's a win.  But I'm not happy about it.  Nope, I'm not happy at all.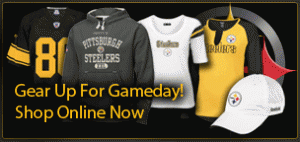 (If you enjoyed this article, please consider leaving a comment below. Also, please subscribe to our blog by pressing the orange button below. You can also follow us on Facebook or Twitter by clicking the doohickies at the bottom of the right column of this page.  Thanks.)

Subscribe in a reader