With the 26th pick in the sixth round (#195 overall) of the 2010 NFL Draft, the Pittsburgh Steelers select Antonio Brown , WR from Central Michigan.
Though he played at a smaller school, Brown was extremely productive in college.  He averaged 100 catches per season in his 3 years at Central Michigan.  That's impressive, regardless of what school you went to.
Like the Steelers' earlier pick Emmanuel Sanders, Antonio Brown is a smallish receiver who excelled in the slot, and who can contribute as both a punt and kick returner
He was considered to be a bit of a "diva" wide receiver, and that probably scared some teams away.  But he will quickly learn that he is not a star at the next level, and the attitude should go away.
He will need to get bigger.  He is also going to have to learn to block better if he wants to play for the Steelers.  But despite those shortcomings, nobody can deny that this kid makes plays.
Brown brings basically the same skills as Emmanuel Sanders, only he is not as quick.  Because of that, he probably won't make the team.  However, because of his productivity in college, he was a good player to take a risk on with a 6th round pick.
To read about the Steelers' other picks, click the name below:
Thaddeus Gibson - DE, Ohio State
Stevenson Sylvester - LB, Utah
Jonathan Dwyer - RB, Georgia Tech
Antonio Brown - WR, Central Michigan
Doug Worthington - DT, Ohio State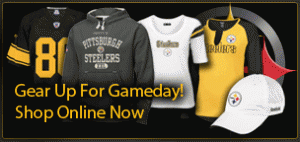 (If you enjoyed this article, please consider leaving a comment below. Also, please subscribe to our blog by pressing the orange button below. You can also follow us on Facebook or Twitter by clicking the doohickies at the bottom of the right column of this page.  Thanks.)

Subscribe in a reader