With the 33rd pick in the fifth round (#164 overall) of the 2010 NFL Draft, the Pittsburgh Steelers select Crezdon Butler , CB from Clemson.
At 6'0″, 185 lbs., Crezdon Butler is a tall cornerback.  In today's NFL, it is always good to have a CB with the height to stay with some of the tall receivers that are now so common in the NFL.  Besides being tall, Butler has a 40″ vertical leap, so that will help him to challenge receivers for the ball.
Butler is not an accomplished cornerback.  He didn't accumulate a lot of interceptions or honors in college.  But he did play for Clemson, so he is used to competing against some very good competition.
In college, Butler saw action in all 13 games as a freshman, and then became a starter as a sophomore and never gave up his starting role.  So he has a lot of playing experience.
He is a decent athlete, and he is actually faster than some of the top cornerbacks in this year's draft like Joe Haden, Kareem Jackson, and Patrick Robinson.
He's very good in press coverage, but he is going to have to bulk up at the next level, or he will get manhandled by some of the powerful receivers in the NFL like Anquan Boldin, Terrell Owens, Larry Fitzgerald, etc.
He has good football instincts, and seldom reads a play wrong.  He has good footwork, and excellent agility.  While he's not a track star, he does have the speed to run with most receivers.  Moreover, he doesn't hesitate to go up and challenge a receiver for the ball.
Despite his lack of bulk, he is still willing to tackle.  He won't hesitate to take on a running back coming out of the backfield or a tight end.  This is going to be important if he is to have any chance of succeeding in Dick LeBeau's system.  A corner who can't provide run support is useless to LeBeau.
While Butler is an intelligent player who doesn't make many mental mistakes, he is still going to need to be coached at the next level.  He has relied primarily on his athleticism, and he lacks good technique.  He's going to need improvement on the bump and run.  His hand technique in redirecting receivers will need work.  Also, his backpedal is so bad that he is going to have to completely rebuild that aspect of his game.  But with proper coaching, he should be able to do it.  He has the football IQ and athleticism to succeed at the next level if he is willing to work hard.
Butler is not likely to win a starting position this year, but he is a tall, athletic cornerback who will add much needed depth at the position.  Ike Taylor is in the last year of his contract, so finding a potential replacement for him is going to be critical.  Both Butler and Keenan Lewis are tall cornerbacks who can guard some of the taller receivers that Ike covered so well for so many years.
Don't expect to hear his name called this year.  But with hard work, he's got the size and athleticism to compete for playing time next year.
To read about the Steelers' other picks, click the name below:
Thaddeus Gibson - DE, Ohio State
Stevenson Sylvester - LB, Utah
Jonathan Dwyer - RB, Georgia Tech
Antonio Brown - WR, Central Michigan
Doug Worthington - DT, Ohio State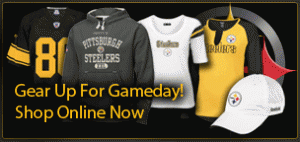 (If you enjoyed this article, please consider leaving a comment below. Also, please subscribe to our blog by pressing the orange button below. You can also follow us on Facebook or Twitter by clicking the doohickies at the bottom of the right column of this page.  Thanks.)

Subscribe in a reader