With the 35th pick in the seventh round (#242 overall) of the 2010 NFL Draft, the Pittsburgh Steelers select Doug Worthington , DT from Ohio State.
Worthington does not have the strength or athleticism to play defensive tackle at the next level.  However, he is an effort player who will do the best he can with the skills he has.
Worthington is not particularly good at pursuit, but he is a strong enough to hold his ground against the run.  He is strong enough to hold his ground, even against a double team.
While this may sound like a harsh analysis of Worthington, it is actually a very good description of a typical 3-4 defensive end.  That is exactly the position that the Steelers plan to transition Worthington to.
At 6'5″, 292 lbs., Worthington has the natural size and bulk that make him a good candidate to switch to 3-4 defensive end.  However, he is going to have to hit the weight room and get much stronger than he currently is.  Fortunately, work ethic is one of Worthington's greatest strengths.
To read about the Steelers' other picks, click the name below:
Thaddeus Gibson - DE, Ohio State
Stevenson Sylvester - LB, Utah
Jonathan Dwyer - RB, Georgia Tech
Antonio Brown - WR, Central Michigan
Doug Worthington - DT, Ohio State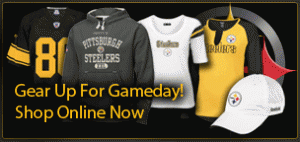 (If you enjoyed this article, please consider leaving a comment below. Also, please subscribe to our blog by pressing the orange button below. You can also follow us on Facebook or Twitter by clicking the doohickies at the bottom of the right column of this page.  Thanks.)

Subscribe in a reader